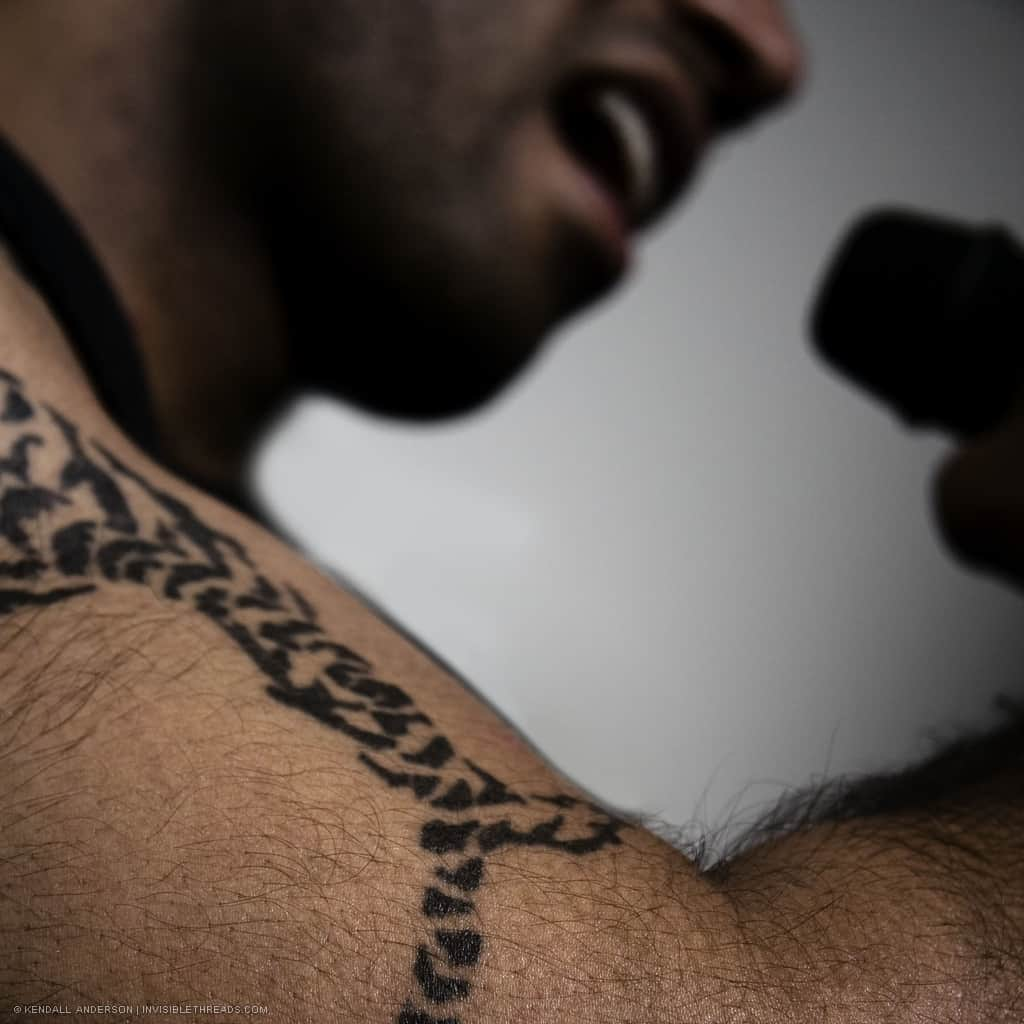 Singer with Tattoo
Jan 18, 2011
Many months ago, I took some photos of our band in preparation of an album cover. (Yeah, a physical one, remember those?) Life intervened and that project never got finished. But that's another story.
Why do I bring it up? Our band is playing this Friday night at Lee's Palace in Toronto. So here's my shameless piece of self-promotion: Come see us! It's $7 at the door, or free if you email me and want on the guest list. We'll probably be starting around 10 pm.
What do we play? Original music that's been described as funk/rock, sped up.