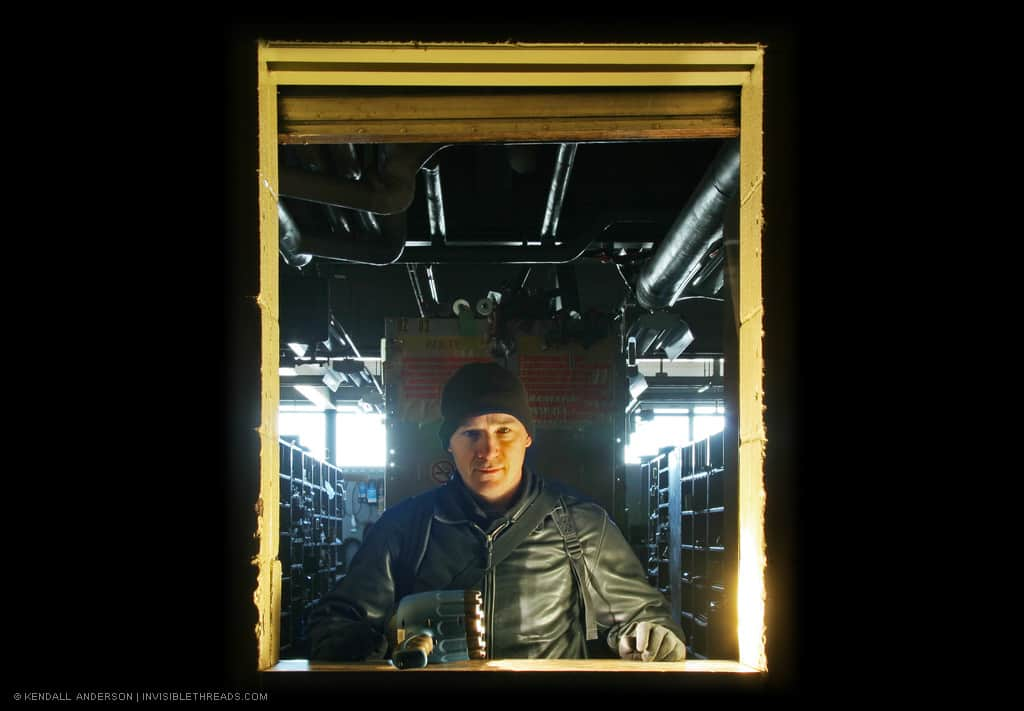 Would You Like Fries With That?
Jan 16, 2006
This is my self-portrait dressed as (according to Jenn) a bank robber. She might have a point.
In other news, I have some of my Wychwood TTC Barns photos up in the In Transit exhibition at the Toronto Free Gallery. The opening night is this thursday (Jan 19th) at 7pm — maybe I'll see some of you there!
Oh yeah, that huge flashlight in the photo? 2,000,000 candle power. Just the thing you need when exploring dark abandoned buildings...
Update July 30 2006: I've added a gallery of photos from this location. The gallery is available here: Lakeview Generating Station gallery.