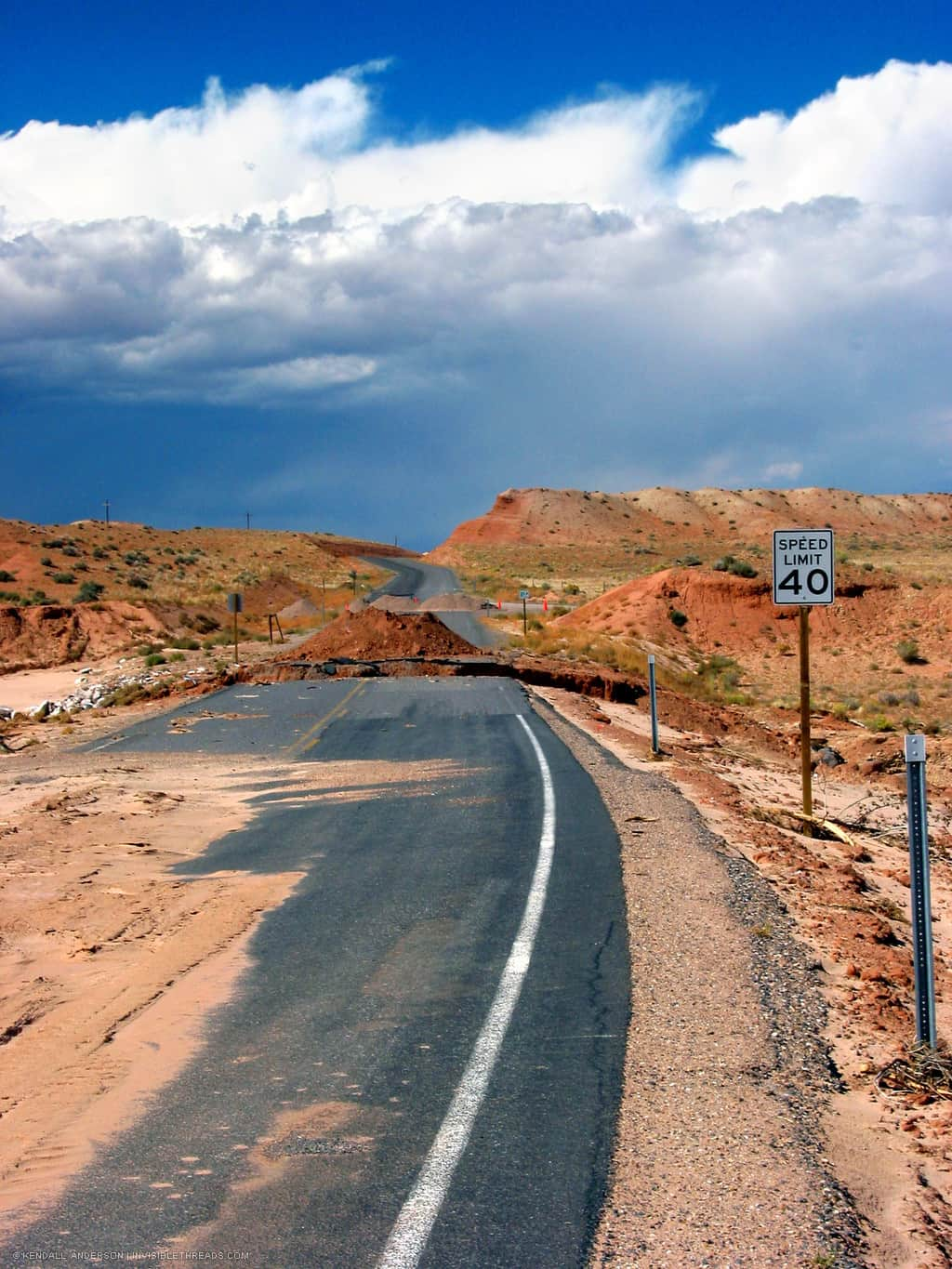 The Burr Trail
Sep 28, 2004
Ok, so no more Bryce photos today — there's just too many to go through. So, after leaving Bryce this morning we starting driving east and took the Burr Trail within the Grand Staircase-Escalante National Monument.
So... the top photo is within the Burr Trail — the driving was awesome. It was miles and miles of switchback roads and hairpin turns perched precariously on the edge of mountains. Wow. Scary, but fun. No shoulders, and 100 foot drops — don't want to make any mistakes.. That top photo is at the base - after all the switchbacks (as far as I knew at that point) — and you can see the sheer rock walls, once again glowing red. Amazing.
Next, the roads changed from asphalt to dirt/gravel and, well... we encountered a massive elevation change. This photo is not rotated — check the mountains in the background on the right. We were a little hesitant as to whether we could go down (we didn't have a 4 wheel drive car), but we did. There were about 6 switchbacks and we couldn't go faster than maybe 15 mph and once we finally reached the bottom, yeah... we sighed with relief. But it was fun. :)
The final photo shows what can happen with the flash floods which occur in this area. This part of the road is entirely washed away — but it was thoughtful enough to spare the speed limit sign. Incidentally, there was a small gravel road detour around this bit of destruction so we were actually able to get out to the highway. What isn't shown here is that we had to drive for about 2 hours from photo number 2 to this point, on bumpy dirt roads — in a standard rental car. It was rough.. but fun. Oh yeah. Fun.
Update Oct 06 2004: Bottom photo submitted/intended for Oct 01 PhotoFriday competition, 'Speed.'