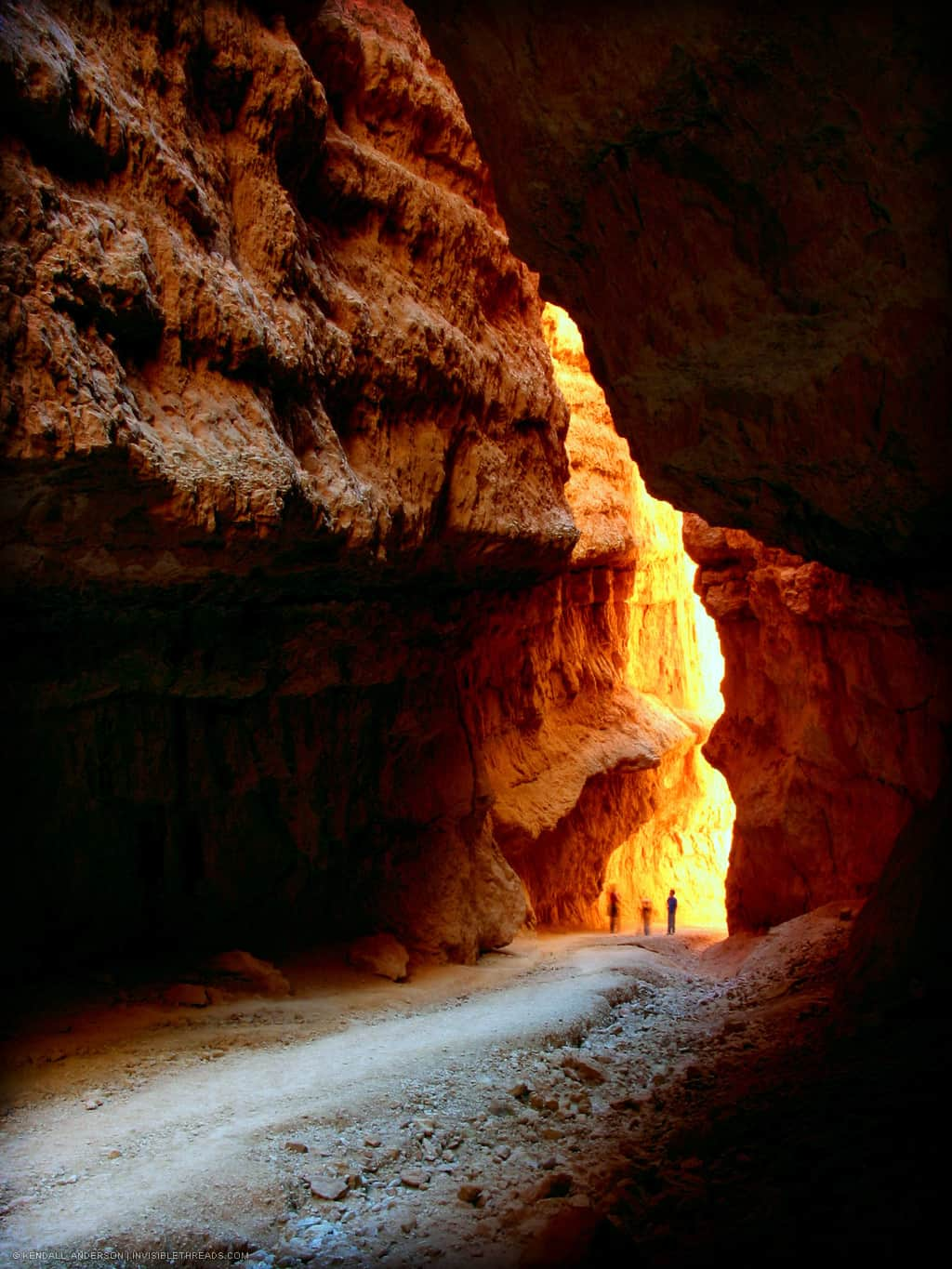 Bryce Canyon
Sep 27, 2004
Where to start.. Bryce Canyon is a strange place — it's like a mix between some fairytale landscape and the fake mountain rocks of Canada's Wonderland, except that it's all natural.
The top photo shows an assortment of the hoodoos (the name for the vertical rock formations). I finally realized why the software program KPT Bryce received its name. The landscape appears entirely fake — and *amazing*. We hiked up and down for a few hours. The hike was significantly easier than the Grand Canyon and I think I enjoyed it much more. The place was just too weird...
The next photo is a slot canyon within Bryce. These are amazing in that you are standing in a narrow gap between vertical walls of rock over one hundred feet tall. There is a limited amount of light that reaches the bottom but that light is of such an amazing quality that the place is magical. I've got lots of photos within this slot canyon — for a later date and gallery.
The last photo shows a few things. One — the light quality — the rock literally glowed orange (that's not a Photoshop adjustment!). And second, the trees are clinging to the soil/sand/rock — and that ground is slowing eroding beneath the growth so you typically see the root systems of the trees.
Anyways, more Bryce photos for tomorrow probably depending on time. Somehow I got lucky this evening and there's an unidentified wireless internet connection somewhere in this hotel so I'm able to post a bit more. Gotta love wireless.. :)