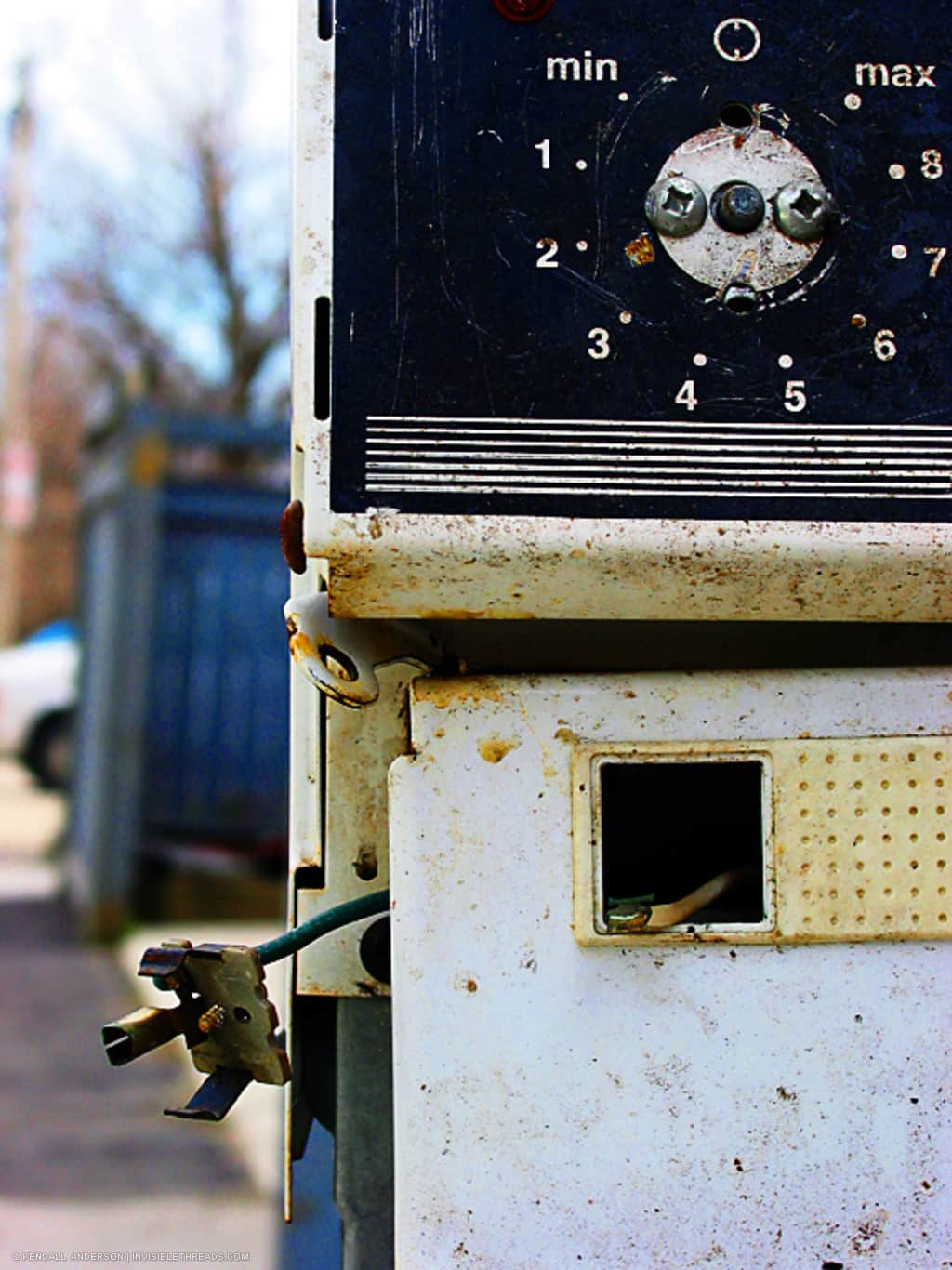 Junk
Apr 29, 2004
So this week's PhotoFriday theme is 'Junk'. I've been sitting on this one for a few days.. It's easy to spot 'garbage', or 'trash' but what defines 'junk'?
So I've been looking for something which has outlived its normal lifespan — something which was useful but has now been discarded for a new thing. I found this stove on a sidewalk near Wellington and Strachan and to me it felt perfect as 'junk'. Inside a building it's a stove, but outside on the sidewalk — junk.
I was going to take a photo of any one of the new condo developments and submit it as a one-liner commentary ('all these new condos are junk!'), but I obviously wasn't feeling like my normal cynical self. How odd.