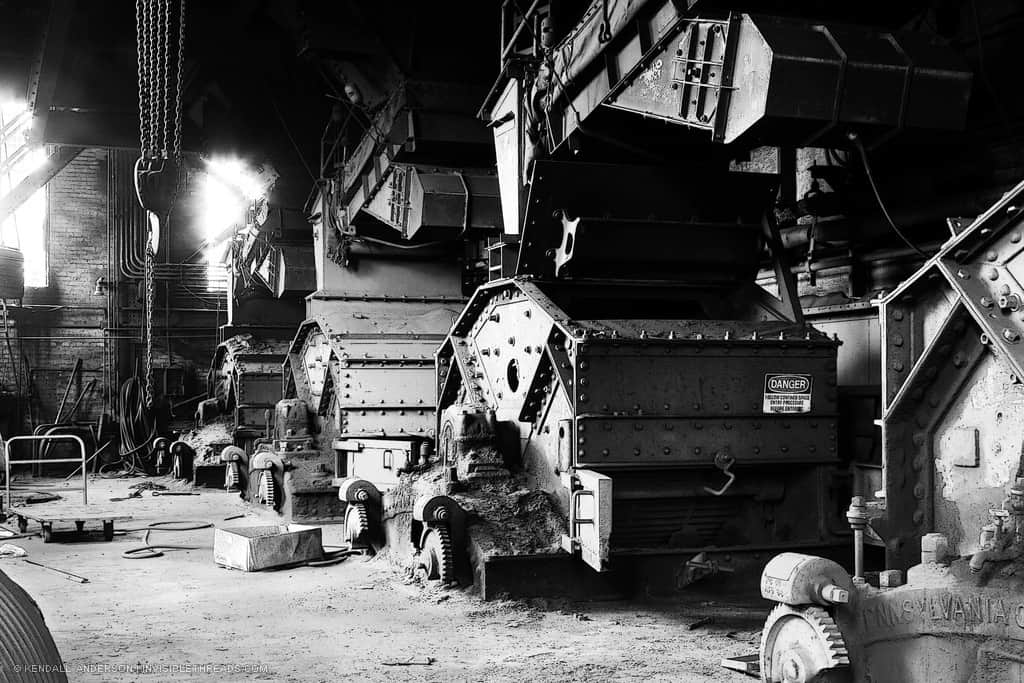 Unknown Equipment
Nov 1, 2005
This is an example of moving too fast. What I mean by that is I didn't take the time to really try and figure out what this stuff was, let alone what the building was, and now I'm left without any idea. I didn't get the name of the building on the outside nor did I examine the equipment before taking the photo.
What this all comes down to is some sort of resolution to look a bit more before shooting. If only to a: get a name for what I'm shooting and mostly b: to make sure I actually shoot the important details. Most of this resolution comes from recent conversations with rufus. She works with similar subject matter except it is either drawn or painted (she really takes the time to understand what she's portraying). Do yourself a favour and check out her site. Some of my favourites are here and here.
Don't get me wrong — I still really like this photo — I just wish I knew more about what it was. I'm finding that a large group of photos I recently shot in Buffalo are of objects which I cannot name or describe. Sigh.
Thanks to Dan Cadigan, I now have the following explanation:
These are Pennsylvannia Hammer Mills that were used to hammer coal into a crushed state that was comveyed into the ovens.
Thanks Dan!