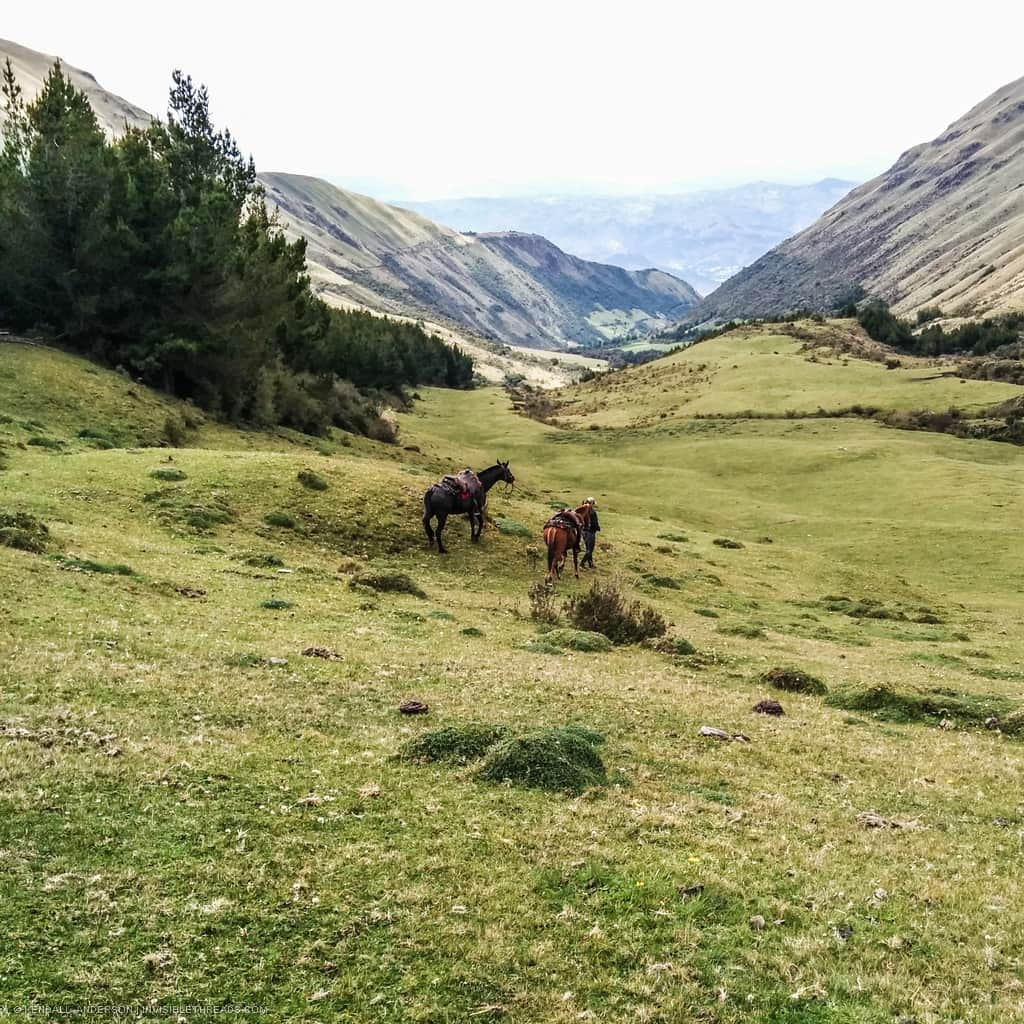 Horseback Riding in the Andes Mountains, Ecuador
Oct 26, 2016
How often do you get to ride a horse in the Andes mountains?
This was a spectacular finish to our travels in Ecuador (and an unexpected one at that), just outside the city of Riobamba. Horseback riding at an elevation of ~12,000 feet was a unique experience. Apart from the elevation, the solitude — isolation, even — brought a very different feel.
Some of the riding was in 'safe' valleys as seen in the photo above. For new riders this was about as comfortable as it would get. Other parts of the trail included climbing up and down moderate inclines, through rocky waters, and on the edge of very steep hills. Certainly not boring!
The full details of this horseback riding adventure can be found on my Horseback Riding in the Andes page.
More Ecuador Photos
Interested in additional photos from Ecuador? You can find more at my Ecuador Travel Photos website.