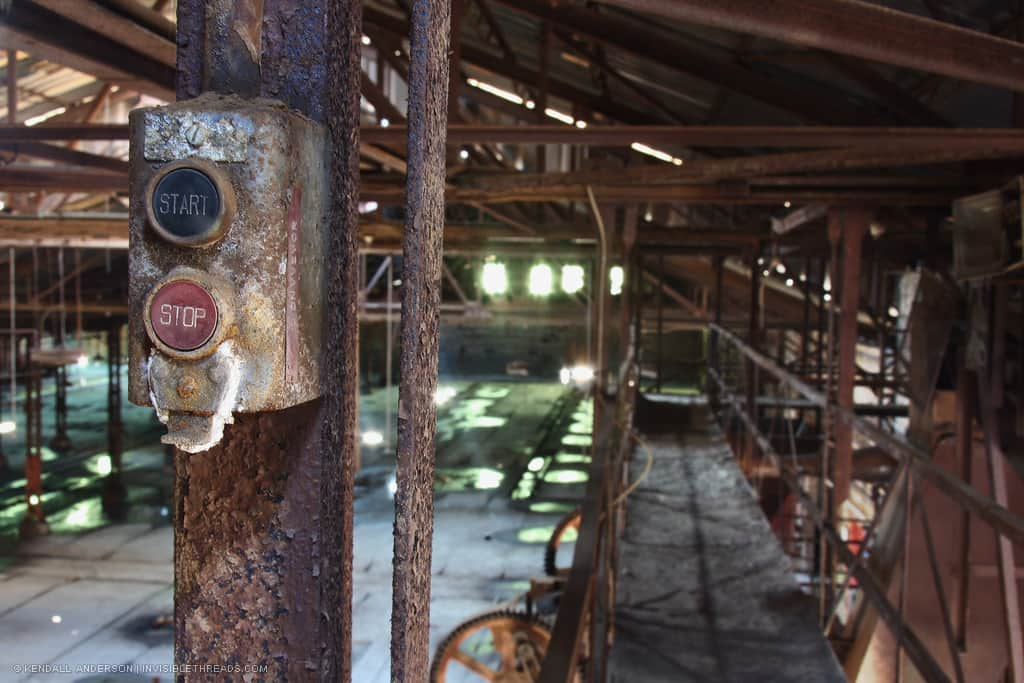 Stop
May 7, 2006
Today, I'm finished.
From this day forward, I'll no longer be updating this photoblog. There are many reasons for this decision but ultimately it comes down to a severe lack of time and, increasingly, desire. I'd be lying if I said I wouldn't miss the interactions with all the people who've taken the time to visit and comment so at this point I want to say a huge 'thank-you!' to all viewers of the site. It's been a great ride and I've learned a lot.
I'll continue to add new galleries from any abandoned building explorations and most likely the site will redirect to the galleries page in the near future. For those of you who wish to be informed when new galleries are posted, there's a mailing list form on the galleries home page where you can add your email address. I'll also try and include gallery updates in the RSS feed for those of you using that.
The current contents of the site will remain online — I'm not quitting photography, I'm just taking a much-needed break before I start into new (as yet undetermined) projects.
Finally, there's one person deserving of a special mention: Andrew at worksongs.com. Probably half the photos and galleries on the site were taken while in the company of this persistent photographer/explorer. He's a true addict.
As I bring this to a close, the site is averaging about 320,000 page views a month (holy crap!). Sorry to disappoint you guys but... it has to be done. Thanks for everything!
For those interested in the stats...
Dec 7, 2003 through May 7, 2006
Photos posted: 1,619 total (860 in the photoblog, 759 in the galleries)
User feedback: 8,828 comments
Votes received: 44,905
Total page hits: 3,433,831
Top commenters:
Gabriel
Kathy
Miles
Ana
Chickadee