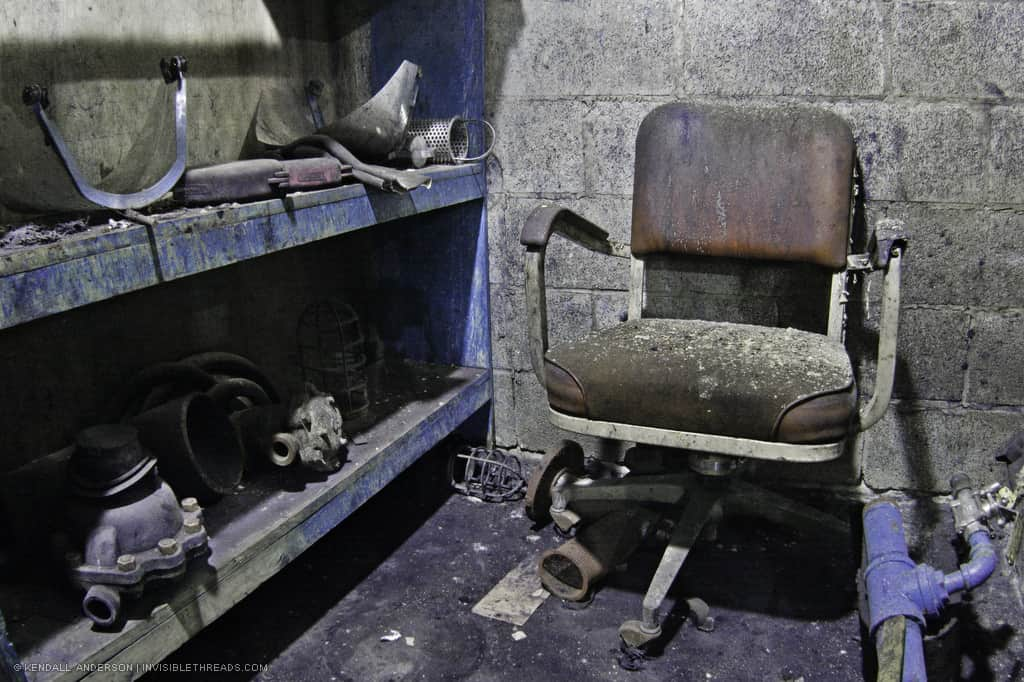 Chair, Stuck in the Corner
Dec 1, 2005
Yep, another chair. I couldn't resist. Maybe Mike's head will explode. :)
The distortion is due to the lens — this was shot with the Zenitar 16mm fisheye. I tried correcting the distortion and what you see here is a heavily adjusted image. See the original to see how much the distortion was adjusted.
And in other news — it's December. Holy crap! Consumer madness season begins. Where'd the time go..
And speaking of time.. I've been rushing around in my free time working on a redesign of this site, hopefully to coincide with its 2nd year anniversary (in about a week). It's starting to come together but there's much left to be done. Finally things will get cleaned up a bit — I just hope I make my self-imposed deadline.