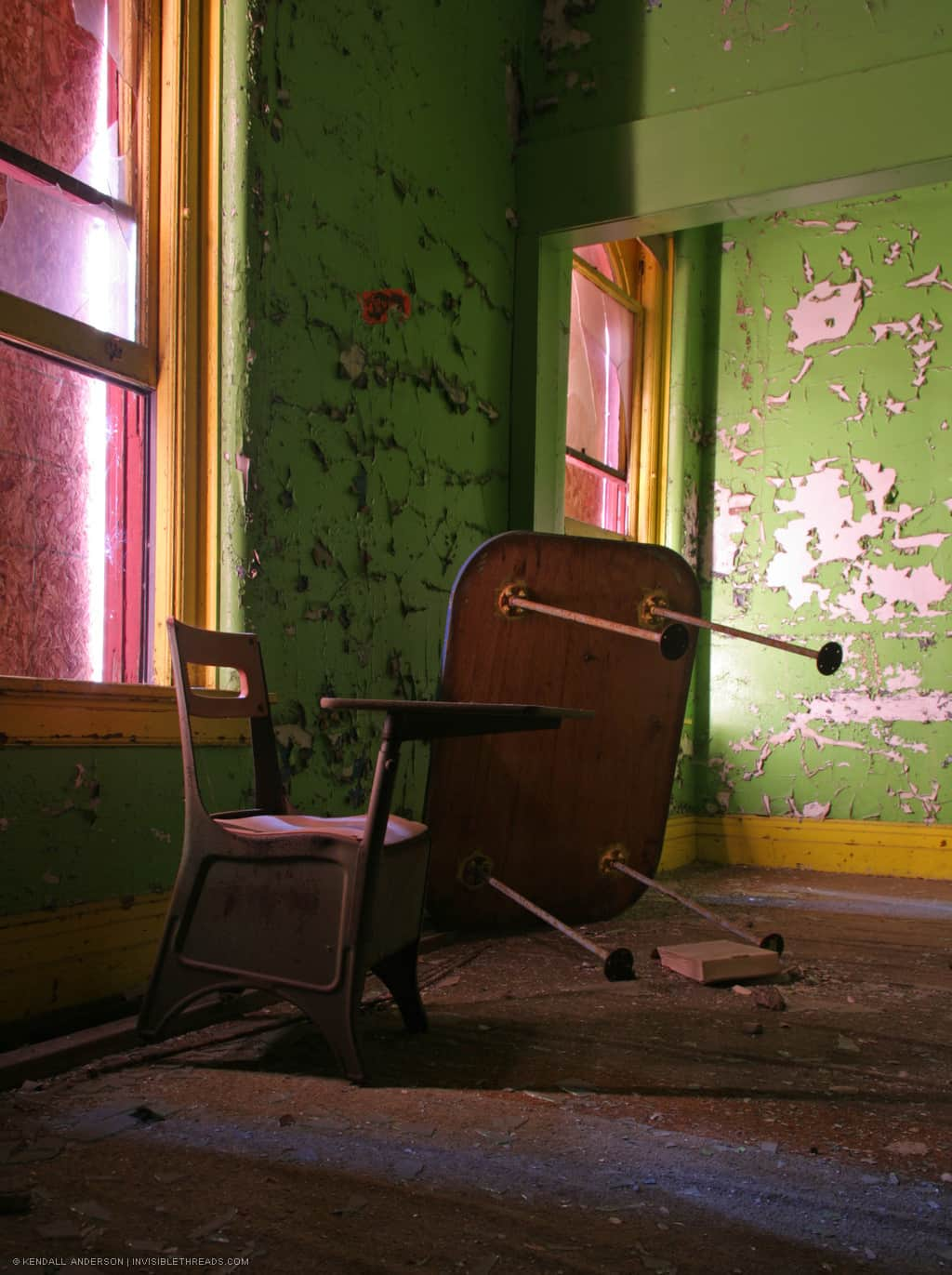 Chair and Table
Sep 11, 2005
This was taken in an abandoned orphanage yesterday in Buffalo, New York. It was one of the few rooms which had any natural light.
One other note: I finally decided to start shooting in RAW mode with the Canon Rebel XT yesterday. I can't believe how much crisper the images seem to be. I used to shoot RAW with the Canon G2 but there wasn't an obviously noticeable difference. But for some reason the colours, the clarity — they're far, far better now.
Update: I just noticed Andrew's post for today is a different view of this chair and window.