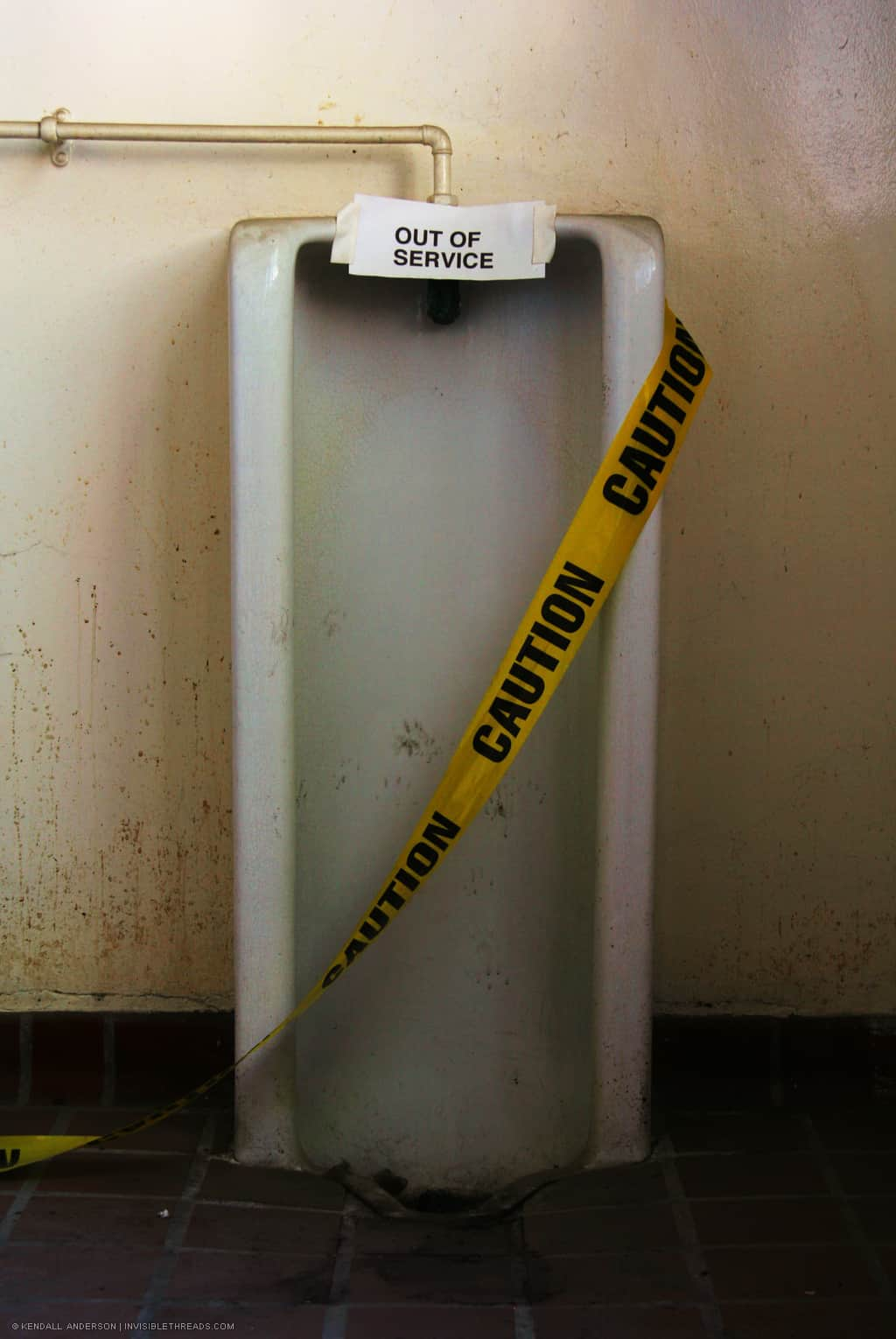 Out of Service - Caution!
May 31, 2005
Yes, it's a urinal with an 'out of service' sign. What made me laugh was the extra effort to wrap the yellow 'Caution' tape around the front, just to go that extra step in warning people who ignored the 'out of service' sign. But was 'Caution' really the right word? What bodily harm will be be inflicted for those that ignore the sign? I don't want to know...
Anyways, I'm back to some random postings for the next little while until I get time to sort out photos from the past few weeks.