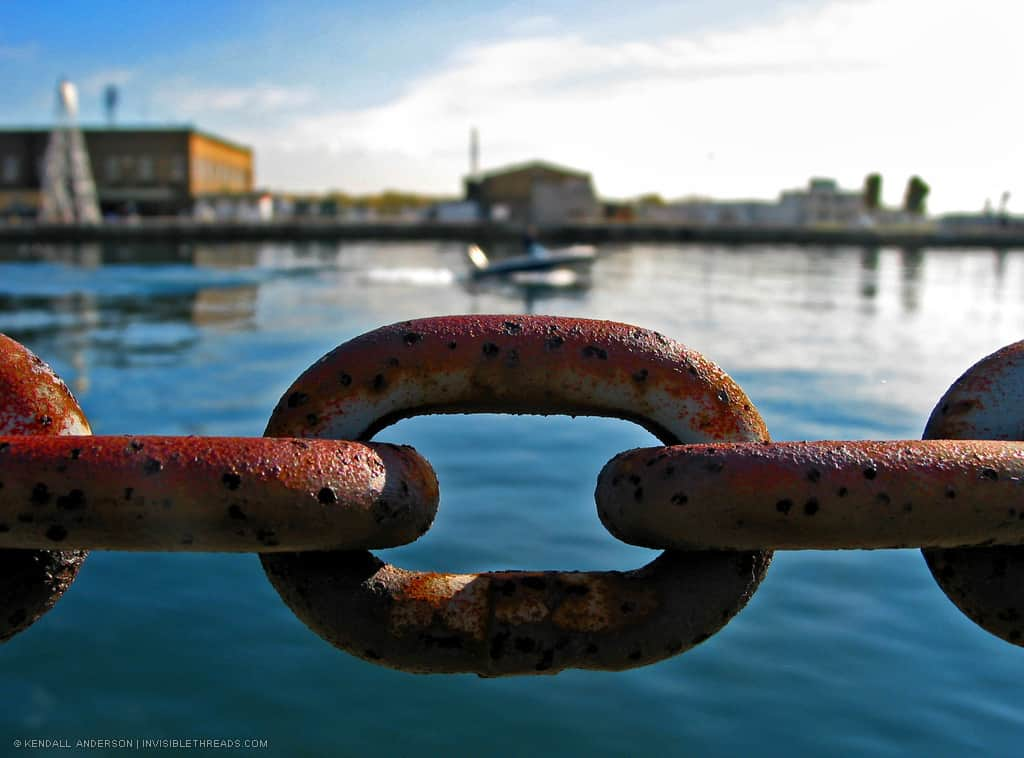 Toronto Island Airport Behind Chains
Nov 2, 2004
During lunch I wandered down Bathurst Street to the Island Airport Ferry (and near the Malting Company building) to take a few shots on what was an unusually sunny and warm afternoon. While walking, what was really sticking in my mind was website traffic caused by a link the other day…
I figured the CBC Radio 3 article would boost traffic a bit to the site, but I had no idea what to expect. And then on Sunday, a link to the Galleries appeared on BoingBoing.net and I figured that too would boost traffic. Here's how it played out:
CBC Radio 3 vs. BoingBoing

| Source | Time period | New visitors |
| --- | --- | --- |
| CBC | 5 days | 46 |
| BoingBoing | 2.5 days | 1938 |
Wow. The main galleries page went from about 600 unique visitors on Sunday to over 4000 as of today. I am amazed. The unfortunate side effect of this is I'm now going to have to get back into the code behind the site and start optimizing for efficiency...
In any event, thanks for the visits old and new alike!