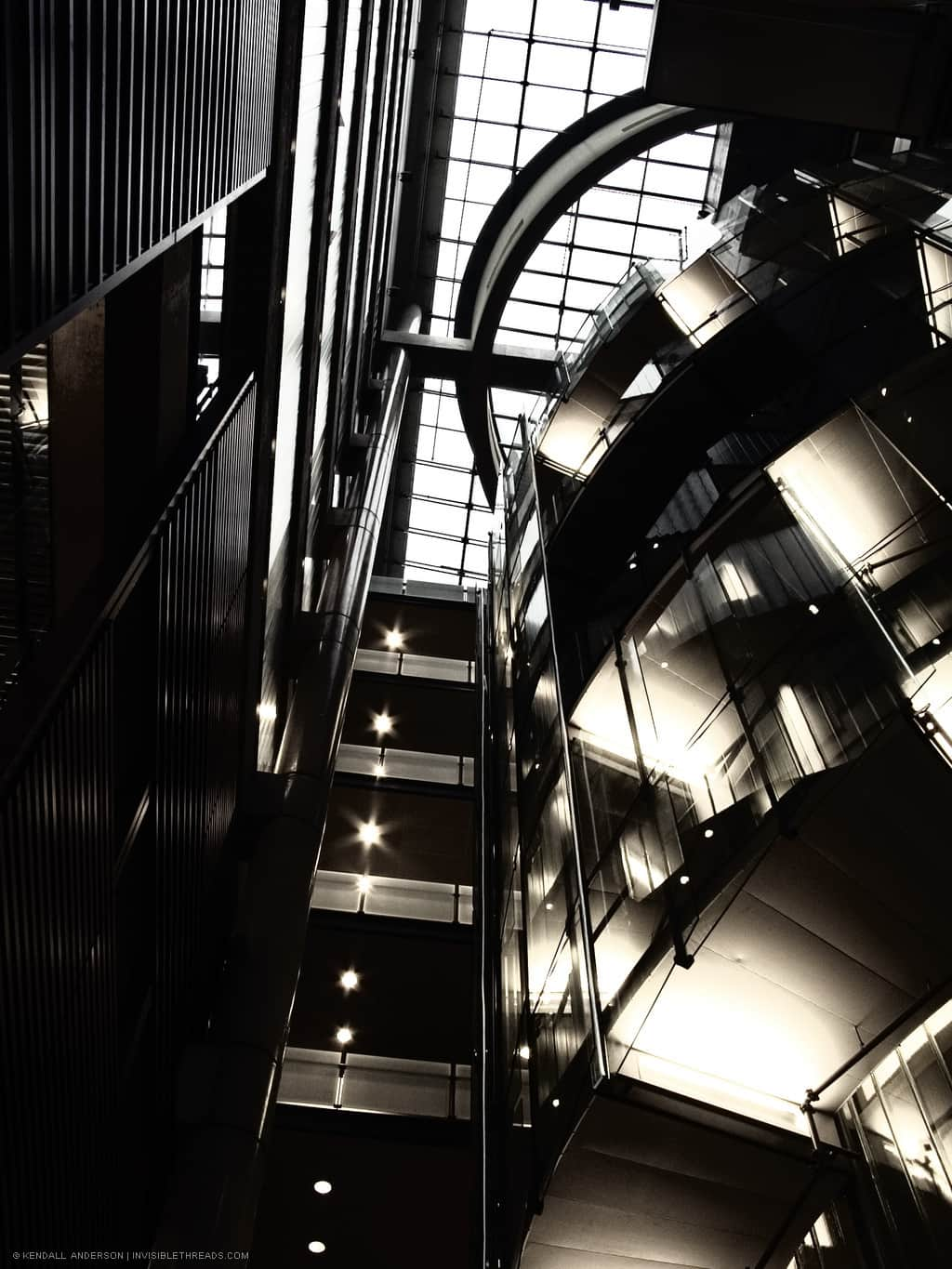 Bahen Centre for Information Technology
Oct 22, 2004
Today's photo is all about shameless self-promotion.
A few months ago I photographed some buildings for part of an architectural exhibition by Diamond and Schmitt Architects in Toronto. I've waited to post any of those images until the exhibition was launched — so now is the time. Part of the exhibit can be viewed at Ballenford Books on Architecture, located at 600 Markham Street in Toronto (just west of Honest Ed's at Bathurst and Bloor).
The exhibit will be on display until December 1st — unfortunately we missed the opening reception because we were on vacation at the time. I haven't even had a chance to see the exhibit yet so I don't even know which photos of mine were used.