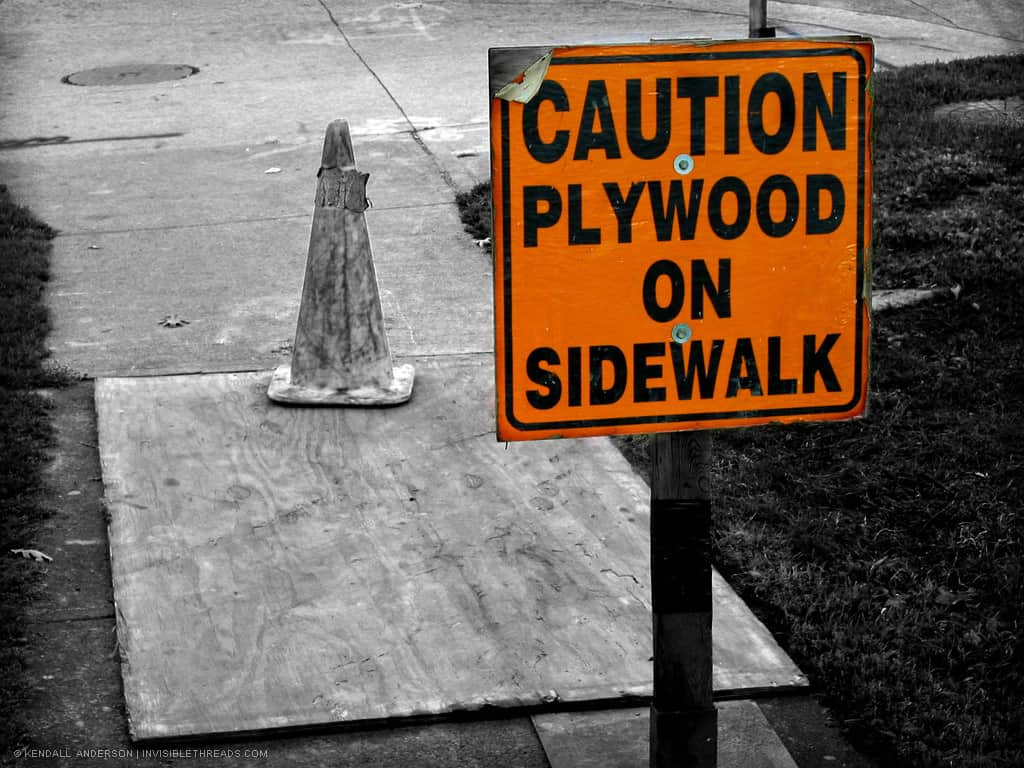 Plywood on Sidewalk
Sep 1, 2004
So, it's come to this. We now make large 'danger' signs indicating... a piece of plywood laid flat on the sidewalk covering — the sidewalk. No, not a hole under the sidewalk, just.. the sidewalk.
Maybe the title should have been, 'The Fruit of Personal Injury Lawsuits.'
Anyways, I'm not convinced about the selective colouring here but in colour there was too much distraction and in full black & white the sign wasn't prominent enough. This is included for comic relief during this stressful week.