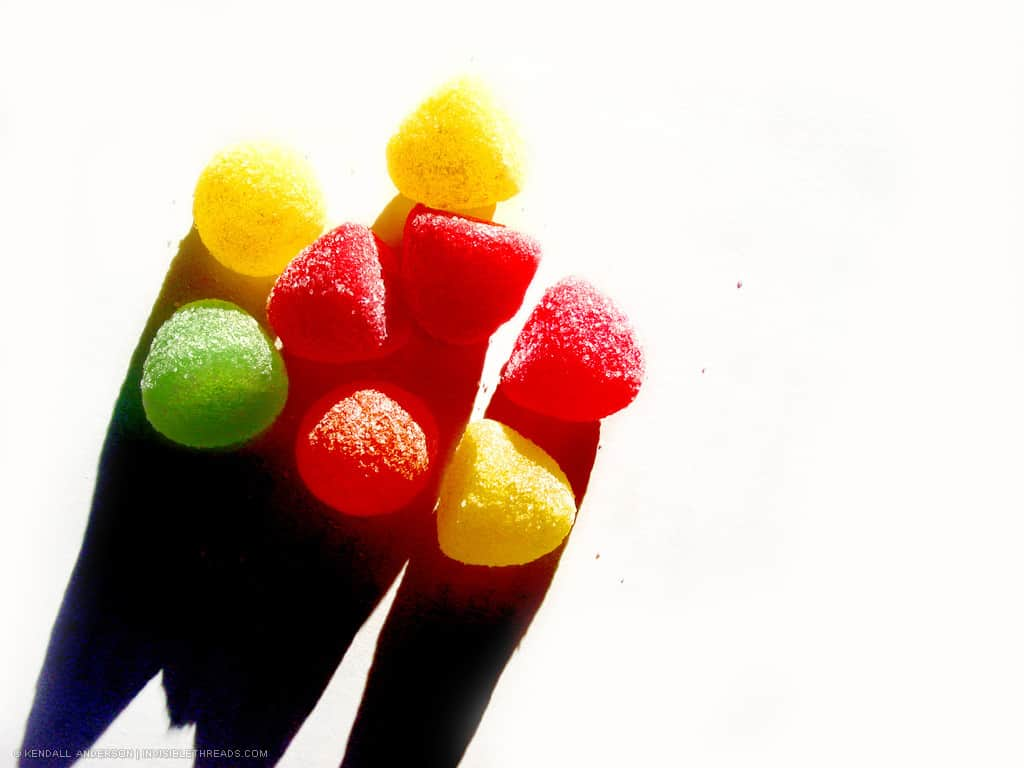 Gumdrop Delight
Aug 20, 2004
I've been slowly working my way through a bag of gum drops I bought for the cottage a few weeks ago. A 1kg bag. Yes, 2.2 pounds of chewy goodness.
This photo was an experiment, directly inspired by recent photos such as this and this by Pablo over at round-here.net. They're no match to what he's been doing lately — I highly suggest you go check his site...
Other news: One of my photos from the recent DoLime Quarry visit is to be featured as the Picture of the Day on the Powershot User web site tomorrow.