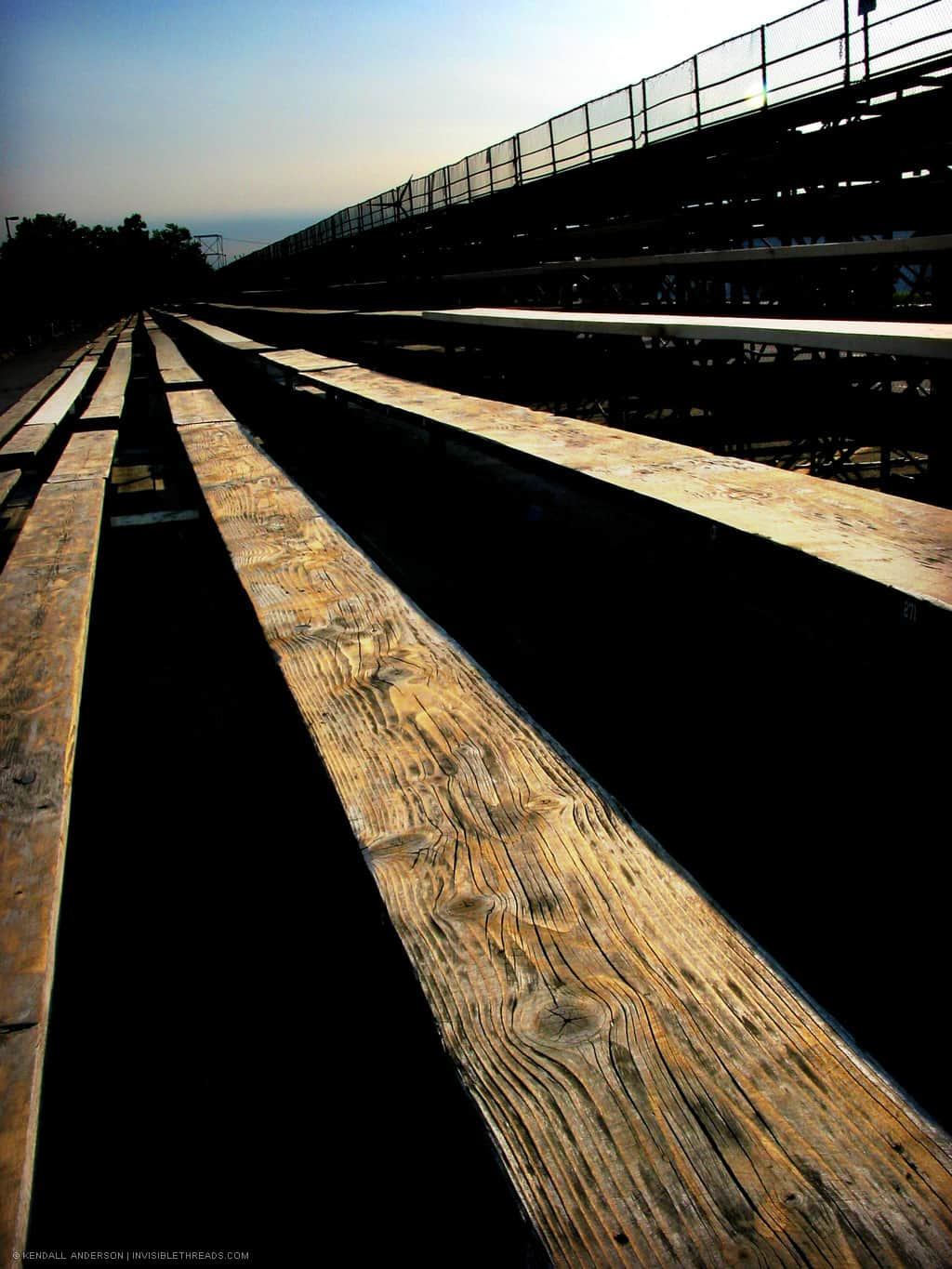 Molson Indy Bleachers
Jul 7, 2004
I wandered over to the CNE grounds after work and noticed that the place is almost completely transformed into a giant race track. My incredible powers of deduction tell me that the Molson Indy must be coming soon. Or, Molson is attempting to make the daily commute a spectator sport. Which might be interesting.
ANYWAYS… There are various types of bleachers all around the grounds. These ones (facing Lakeshore) are the old wooden type, and look very uncomfortable for anything more than a 30 minute sit. For some reason the pattern of the wood snaking off into the distance reminds me of the rock patterns you see in Georgian Bay. I've never seen it myself, but I can only compare to the amazing photos Jenn's father takes of the landscape there.
If you go the CNE tomorrow, you may still have a chance to drive most of the Indy circuit before they shut public access completely (if you like that sort of thing).