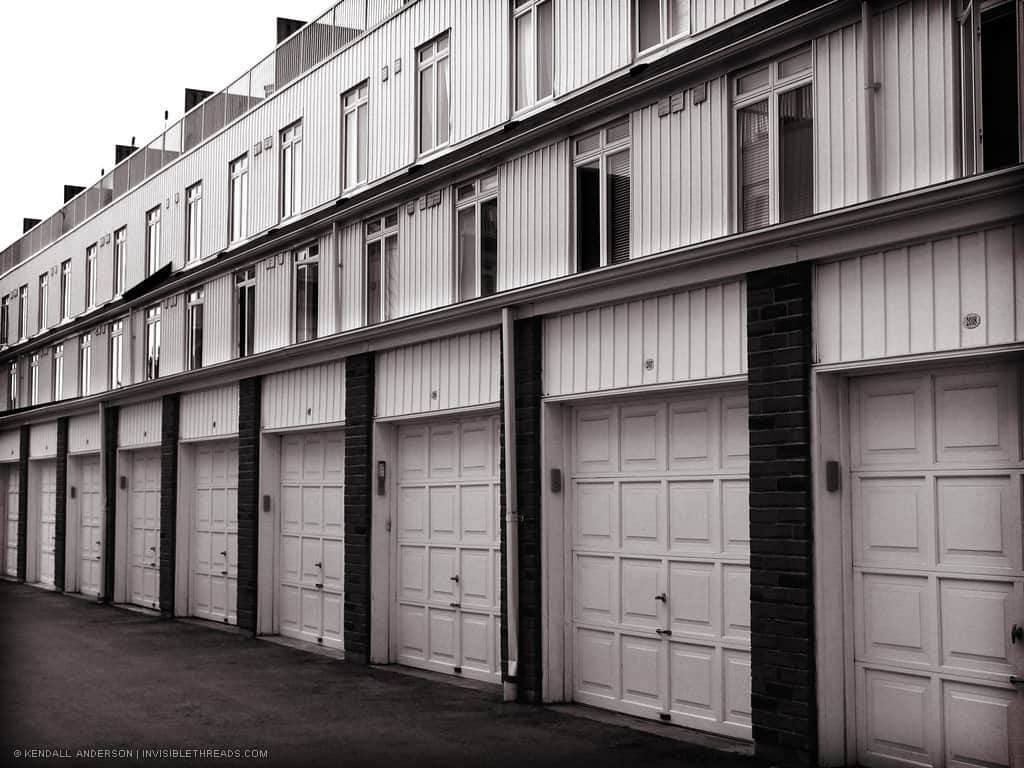 Loft Living
Jul 22, 2004
This is not Anytown, USA. This example demonstrates the condo/townhouse beauty being inflicted upon downtown Toronto. For all the sales material describing how you can have a trendy loft lifestyle, you end up in this. Rows upon rows of garages, with your balcony facing your neighbour's rows of garages. The north side of this compound is bounded by a 12' high brick wall, protecting you from the patients of the Queen Street mental hospital, while the south side is King Street and the railway tracks further south of that.
Boy I can't wait to buy me one.
Then again, who am I to complain? If people buy this stuff and don't mind living in a world designed by real estate developers, should it matter? Sigh… I suppose I'll stop here before I fly off into another tirade about the marginalization of architecture in society.
(Wow, this is really in contrast to yesterday's photo! so peaceful, so simple... maybe I need to take more flower photos.)