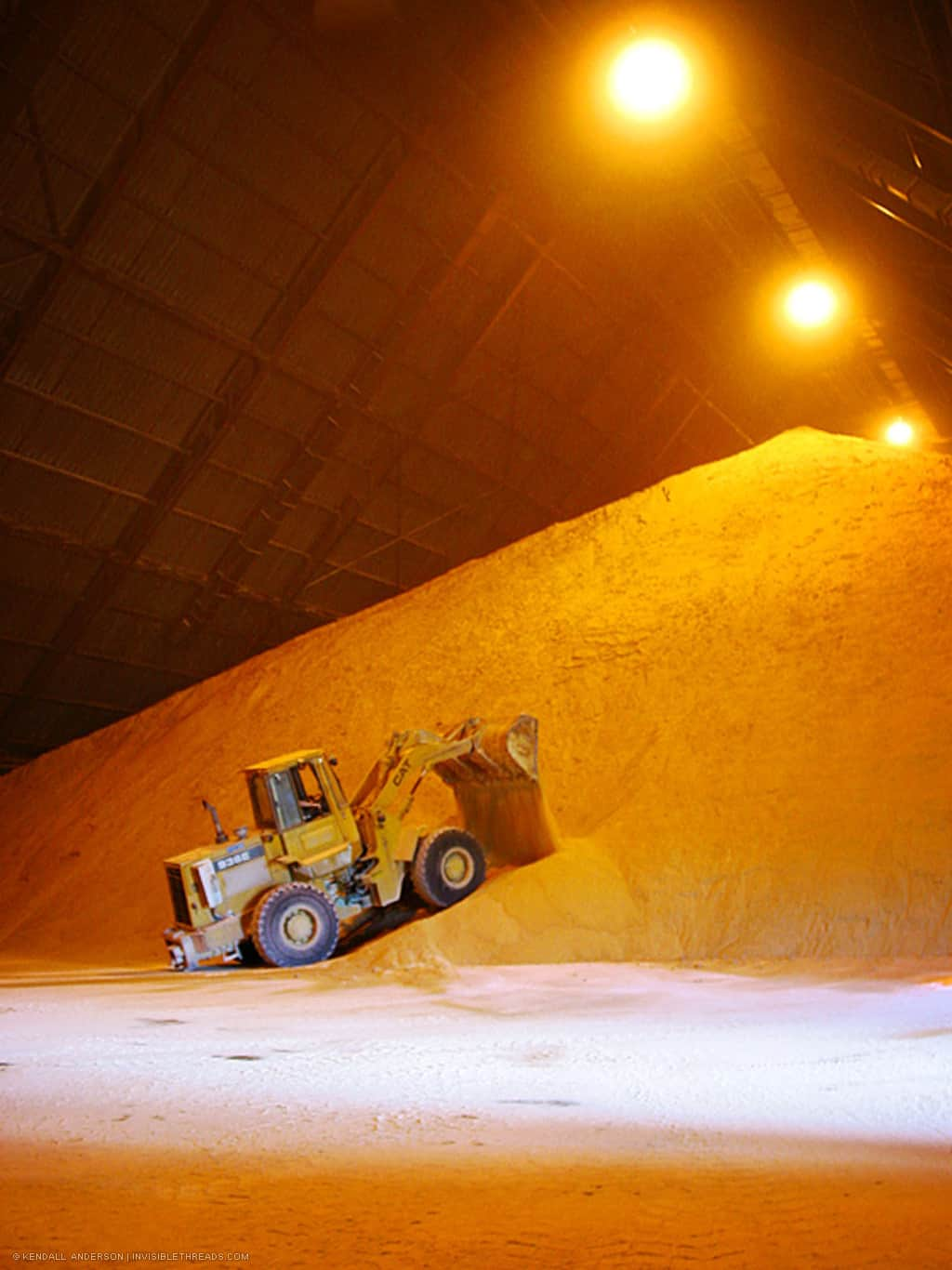 Sugar Mountain. Seriously.
May 30, 2004
Yep. It's a bulldozer and a mountain of sugar. Real sugar. Seriously.
This was taken inside one of the storage barns at the Redpath Sugar Refinery during Toronto Doors Open this morning. It may not be the most interesting photo, but wow.. this represents both a dentist's nightmare (cavities!) and fantasy (unlimited patients!). Of course, this is the sugar *before* it gets refined — all dirty and stuff — hence the inhibition to drive over it with a bulldozer.