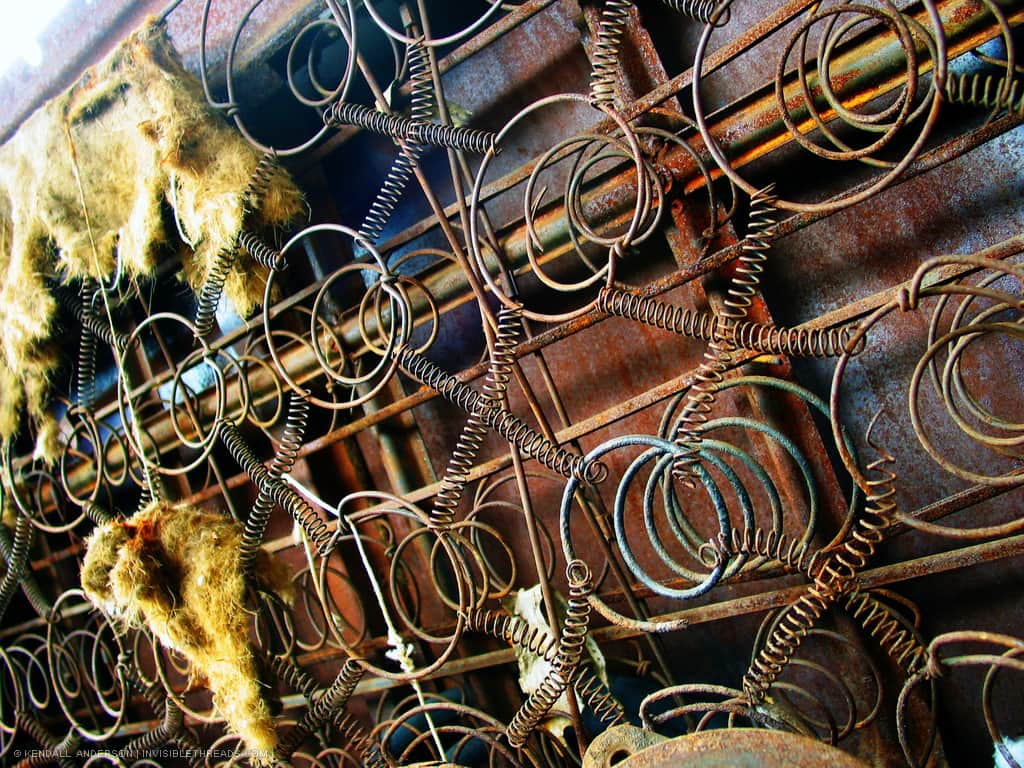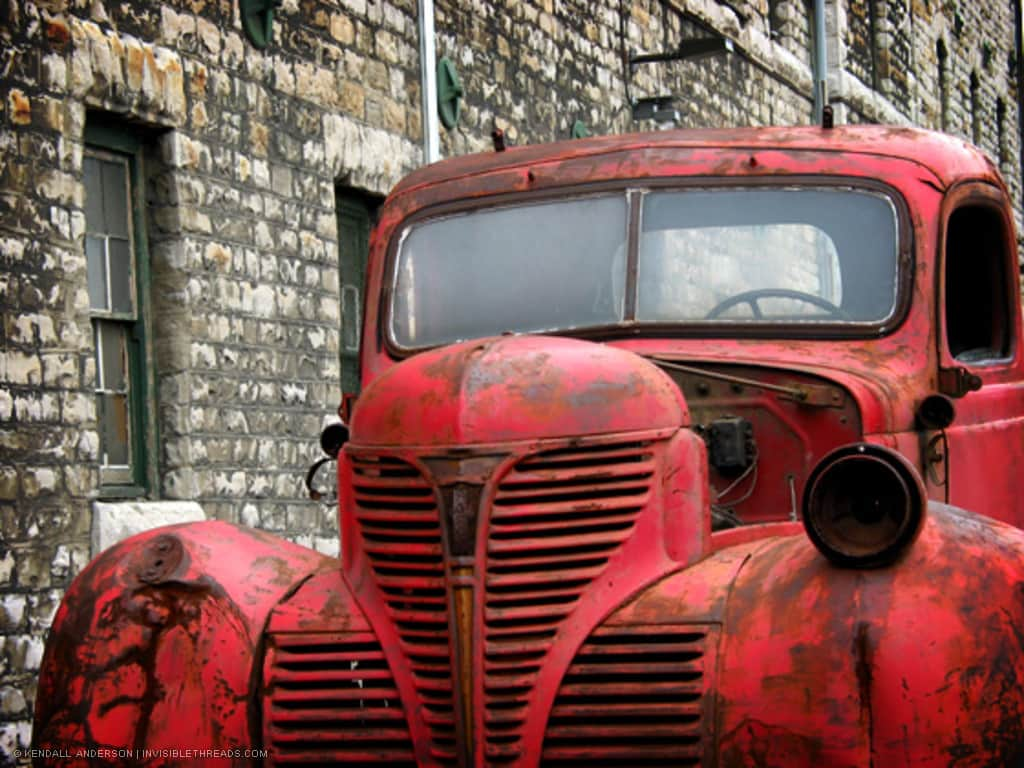 Springs
May 9, 2004
Well, while Jenn and I were over at the Distillery District (Gooderham Worts) I took some shots of one of the most frequently shown items by GTA photobloggers — the old red truck. If you look at other GTA photoblog sites you'll probably find this item crop up many times — and who can blame 'em? It's old, falling apart, rusted out and.. has a lot of charm.
So this is the back of the seat, where the upholstery would be if it hadn't been torn, ripped or eaten by small children. Those springs certainly look comfortable to me..
And the other image is the little red truck in all its majesty.