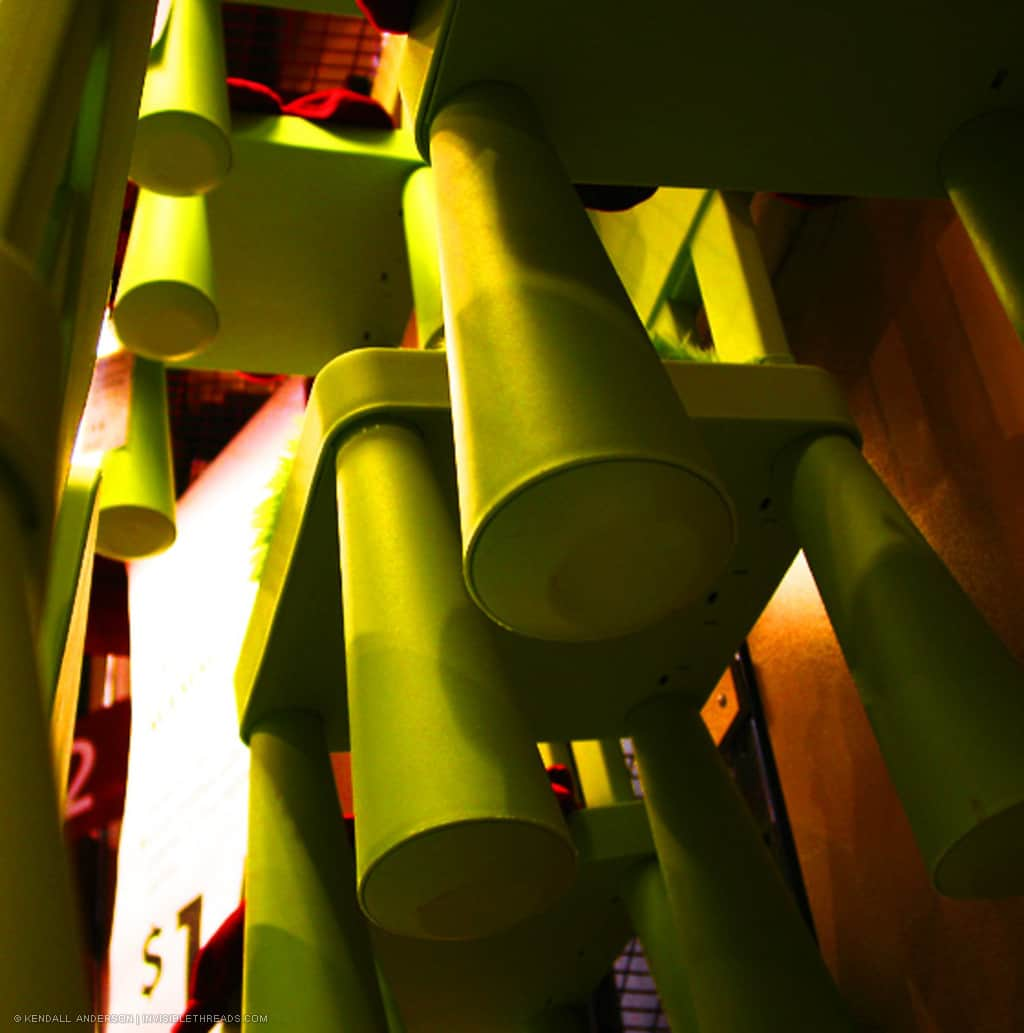 Legs
Mar 19, 2004
This abstract thing is the underside view of a tower of chairs — also taken at the same time as yesterday's image.
Unfortunately I didn't have time to shoot anything specific for today, as I spent all my free time preparing a number of photos for an exhibition that Jenn and I will be having in about two weeks (oil paintings and photography).. details to come.
Abstract no.1 will be revealed on Monday. I've been hearing lots of guesses via the comments, email and telephone! We've had shoes, irons, McDonald's fries, toothpaste, towels and more... I hope the reality of the image won't be too much of a disappointment.