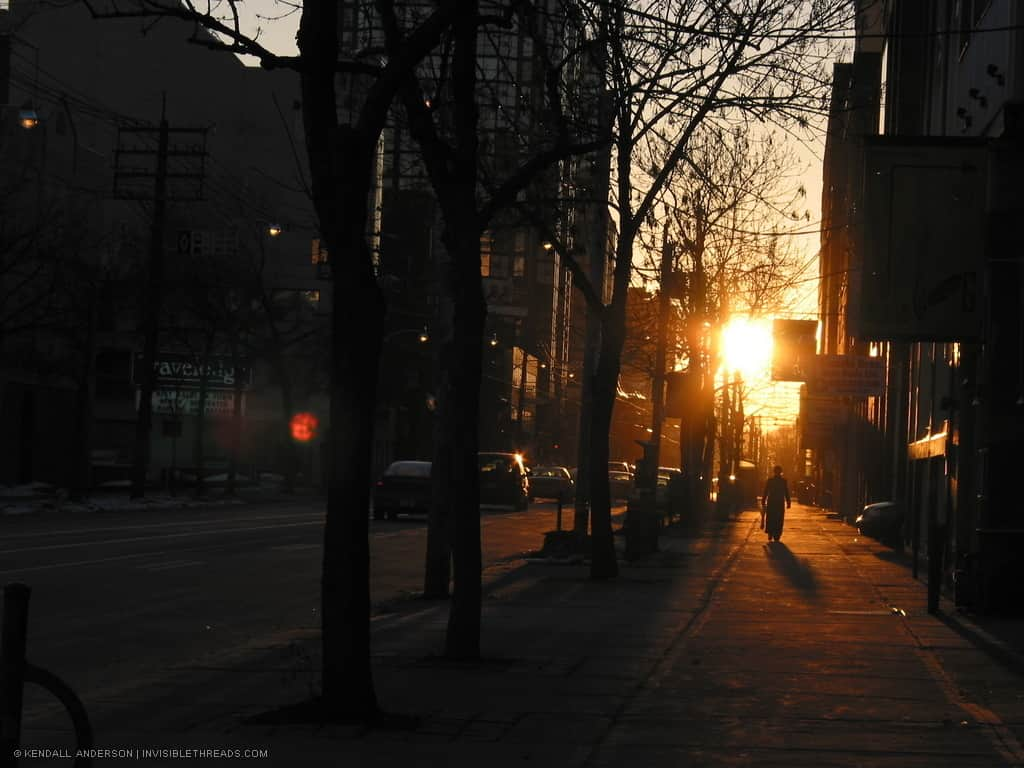 King West
Feb 23, 2004
Another Toronto sunset.. This is near King and Bathurst looking west along King Street.
Update Aug 10, 2004: This photo was awarded a noteworthy for the PhotoFriday 'Sunset' challenge! Thanks to everyone who voted!
Here's a link to all those awarded a noteworthy for this challenge — you should do yourself a favour and check them out — there's some wonderful images there.