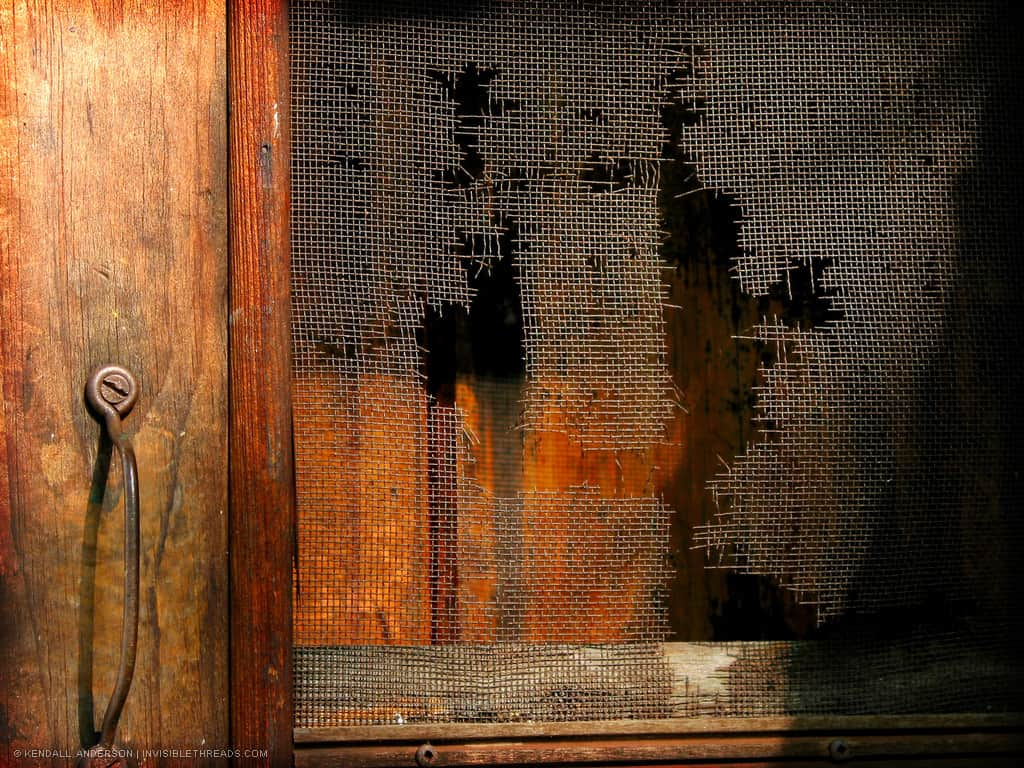 Cottage Door
Aug 4, 2004
Unfortunately I really like — and hate — this photo. I love the quality of light and shadow here, and how it brings out the warmth of the wood. I hate the cropping, and how the door handle and horizontal strip of wood awkwardly exit the frame. I wasn't really paying attention when I took the photo and I didn't expect it to turn out. That'll teach me for being a cynic...
In other news, the screen here needs a bit of work. Then again, that's probably the least important repair the cottage requires...
Completely unrelated: The programming behind this site has been entirely redeveloped over the last week. Hopefully all the bugs are ironed out, but if you see anything weird please let me know!